My friends, the Hops, asked if I'd be willing to take some pictures of their extended family in Grand Haven. I of course jumped at the chance - good friends, photos and a evening on the beach sounded perfect to me! We got some great shots on the beach with not much people traffic to worry about. They did a great job with their wardrobes - I just loved how the blue coordinated with the beach.
Picking out what to wear for a photo session can be pretty daunting for some people. That's the most popular question I get asked after, 'can you take our pictures?' I like to consult with each family if there's any question regarding wardrobe. Neutral, matching colors is always the safe route to take for a classy family photo, though that doesn't mean you always have to play by that rule. Don't be afraid to mix up some colors and layers in your wardrobe. Just stay within the same color
pallet
and you'll add even more personality to your family pictures.
Here are some of my favorites from this session: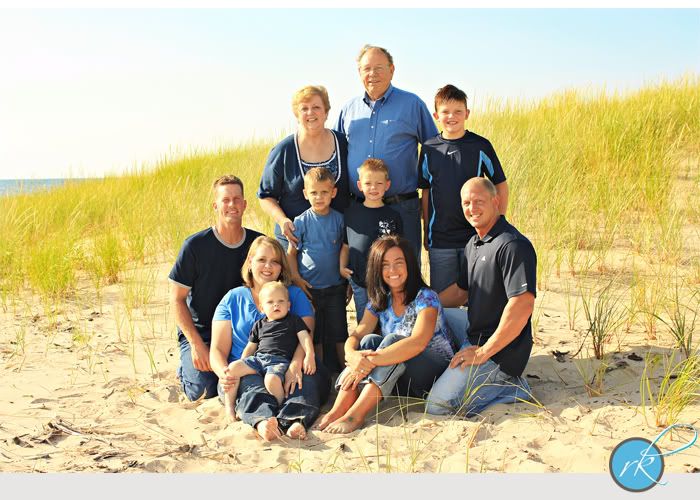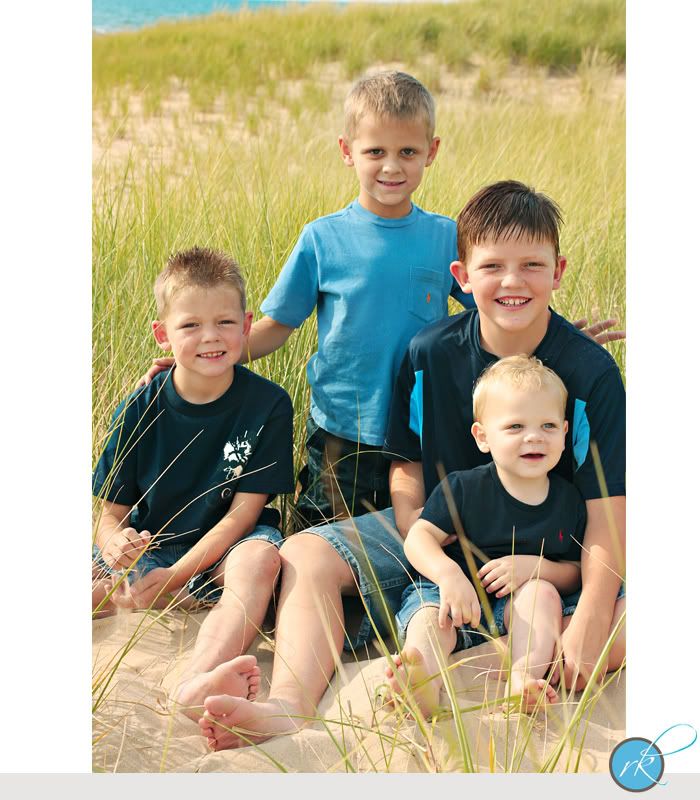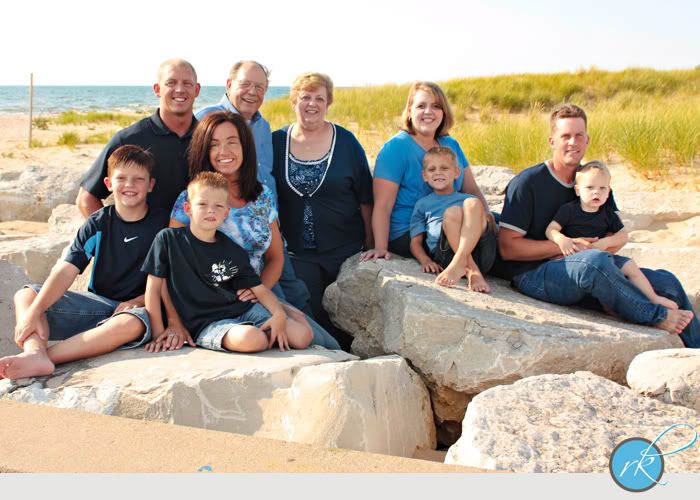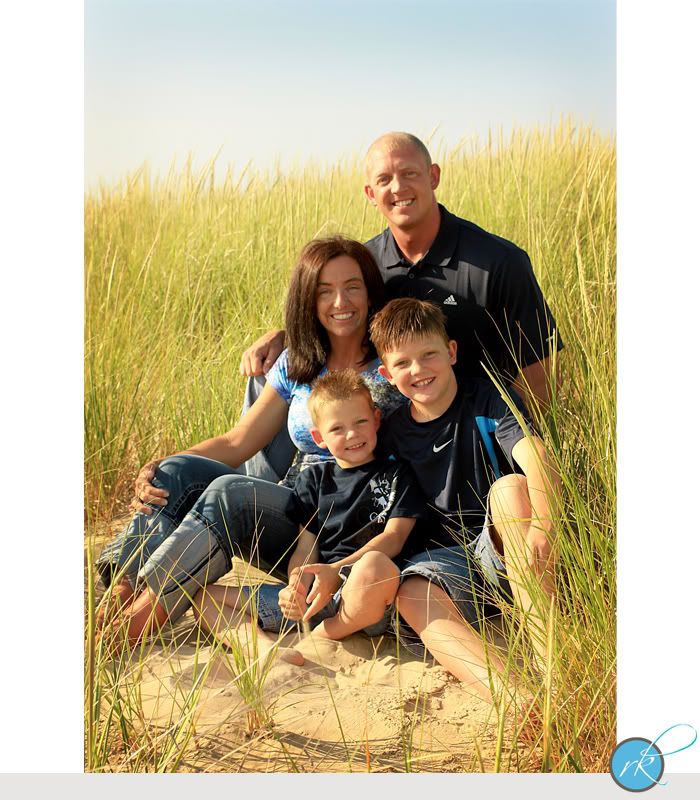 Granpa and his grandboys...I just adore this photo.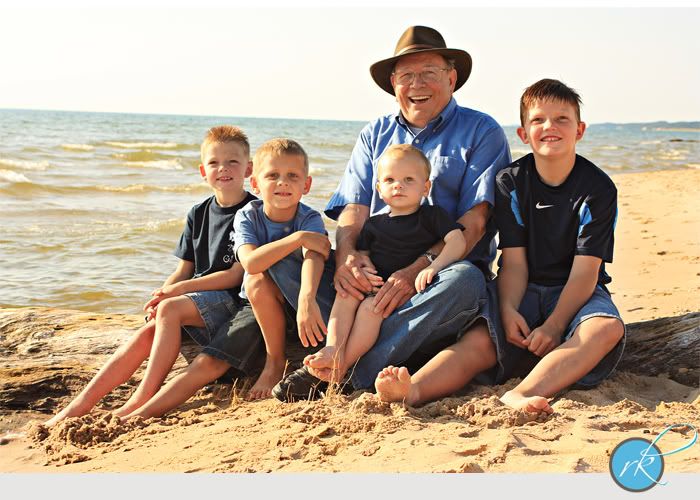 After we were finished with the family pictures, I was asked to do a special couple session. The reason it was 'special' is because the Mrs. wanted some pics of her and her body-builder hubby. Apparently he works out over 4 hours a day and does competitions and she used to do it as well! Wow, that's a lot of
sacrifice
and it blew me away the amount of time it takes to stay in shape - I don't know whether that encouraged me to work out more or gave me a sense of hopelessness when it comes to hitting the gym. Regardless of how I felt...
Kudos
to you two! Here are a couple
sizzlin
' photos from our impromptu shoot: